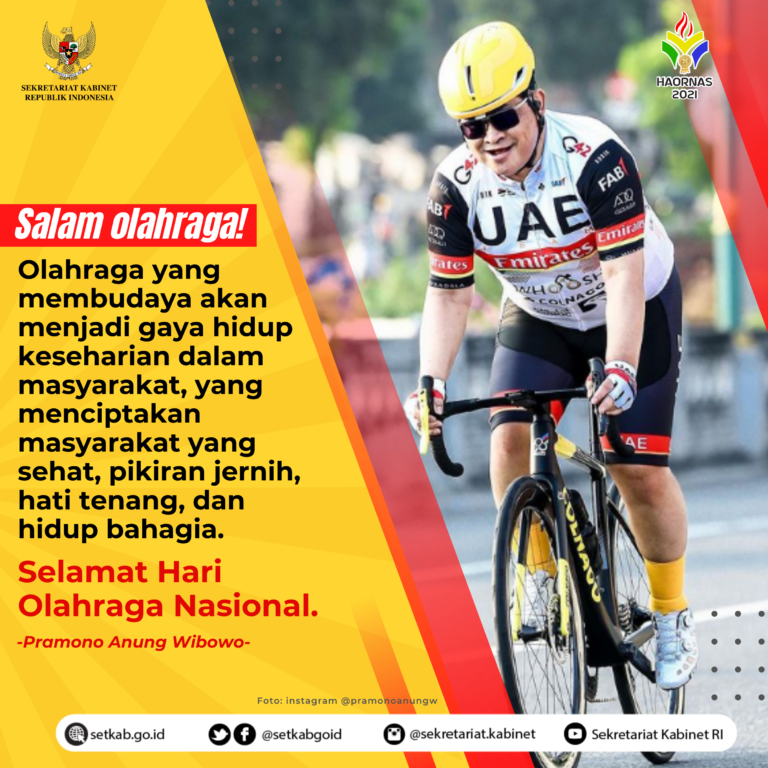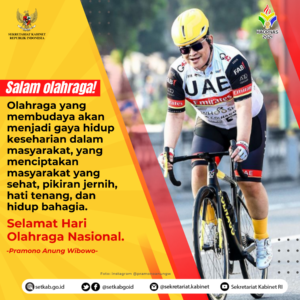 The Indonesian Government, through the grand design of national sports, is committed to making the development of national sports as part of efforts to realize an advanced Indonesia.
"In commemoration of National Sports Day with the theme "Grand Design of National Sports Towards an Advanced Indonesia", the Government seriously puts sport as a priority," Cabinet Secretary Pramono Anung said during the 2021 National Sports Day, Thursday (09/09).
Pramono said that sports culture is a reflection of a healthy society and a healthy society will contribute to the development of the nation.
The Cabinet Secretary expressed belief that the Indonesian people are currently on the right track towards a healthy society. This is reflected in the proud achievements made by Indonesian athletes at the Tokyo 2020 Olympic and Paralympic international sports events, he added.
"The proud achievements of our athletes show that our current sports achievements have improved," he said.
The Secretary also urged the public to keep exercising, both indoors and outdoors, amid the pandemic. He also underscored that the people should remain disciplined in carrying out health protocols.
"By maintaining health protocols, we take care of ourselves and our families, we protect our nation, and our achievements in COVID-19 handling are now recognized by the world," he said.
For the record, at the latest Tokyo Olympics, the Indonesian contingent managed to secure five medals, including one gold medal, one silver medal, and three bronze medals. Indonesia managed to rank 55th. While at the Tokyo Paralympics, Indonesia managed to win nine medals, including two gold medals, three silver medals, and four bronze medals. Indonesia also managed to rank 43rd at the event. (SRN/UN) (FI/MUR)
The post Cabinet Secretary: Gov't to Prioritize Sports as Mean to Realize Advanced Indonesia appeared first on Sekretariat Kabinet Republik Indonesia.